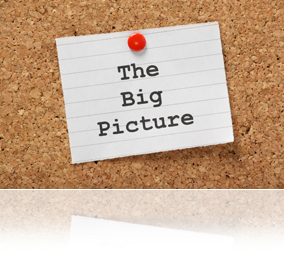 There's an old expression: Don't make a mountain out of a molehill. It refers, of course, to putting a problem or issue in the right perspective. Some things just aren't worth worrying that much about – the molehills. However, there are other things that you do need to be concerned about – the mountains.
What does all this have to do with buying a home?
It's difficult to find a property on the market that is absolutely perfect and has no issues whatsoever. Even if you find a home that you fall in love with and that meets all your requirements, there are bound to be one or two areas of concern. That's normal.
The trick is to determine whether a particular concern is a mountain or a molehill. For example, say you want a home with four bedrooms, but find one with three. That may seem like a big problem. But if you look closer, you may find that one of the rooms in the finished basement can easily be converted into a comfortable spare bedroom.
That particular issue is really a molehill, and shouldn't prevent you from putting that home on your shortlist.
On the other hand, say you want a home in an area with local parks for your kids and a sidewalk out front. If a property you're considering doesn't have those features, you might not think it's a serious issue. But consider how difficult it will be to take young kids for a walk and decide where you think they'll play. You may actually have a mountain in front of you.
So, when shopping for a home, you need to understand which are minor issues that can be easily dealt with, and which are major issues that will seriously impact your enjoyment of the home.